ANNUAL ARTISAN CRAFT FAIRS

Splash into Spring (formerly known as Patriot's Day Weekend) - April 15-16, 2023 
This two day event was previously held at the beach under the big tent. This event has now been moved to the Dunaway Center. We feel as though this new location will be just as successful (and much warmer!).
Application will be available soon.
BonAire! A Celebration of Ogunquit - June 11, 2022
This event celebrates Ogunquit's unique history and today's culture, with a focus on the contributions of the arts, fishing and LGBTQ+ community. The main event is live music all day on a downtown stage, along with a variety of adult and family activities throughout the community, celebrating local crafts, local food and local heritage.
The craft fair will be located in Jacobs Lot in the heart of downtown.
Click here to apply!
SEE BONAIRE SITE MAP BELOW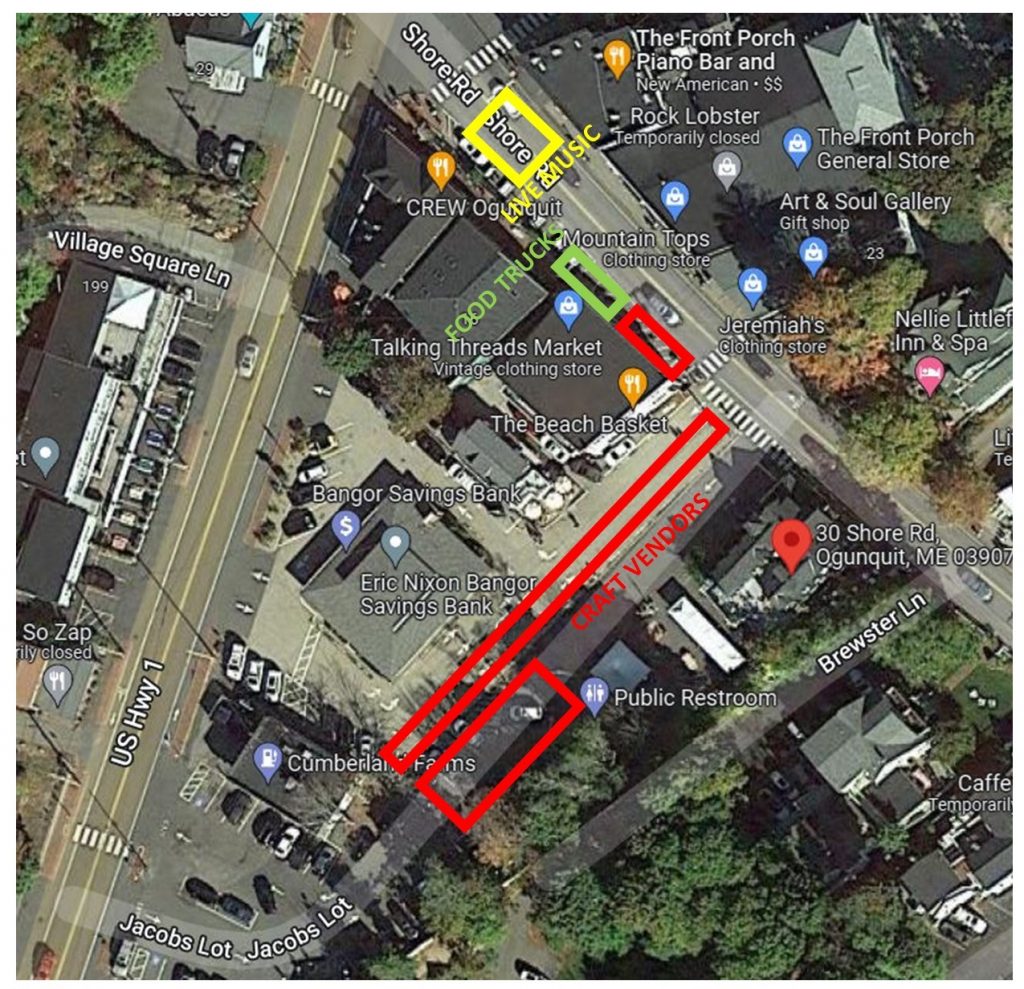 Fall for Ogunquit (OgunquitFest) - October 22-23, 2022
Last year's event was held at the Dorothea Jacobs Grant Common. Vendors and visitors commented on how much they liked the park. We had live music and everyone seemed to enjoy the open space and fresh air.
Because of last year's success at this new venue, we decided to hold the event there again. In order to accommodate more vendors and make this a much larger event, we will be expanding our footprint to also include an indoor venue at the Dunaway Center and the adjacent playground, which are located on the other side of the parking lot adjacent to Grant Common.
We will have space for about 70 vendors, all within walking distance of each other. Please see map below.
Click here to apply
SEE OGUNQUITFEST SITE MAP BELOW
Christmas by the Sea - December 10, 2022
Welcoming the holiday season, our 36th annual event brings tree lightings, concerts, craft shows, children's activities, a parade, bonfire, fireworks, Santa and so much more. Events occur throughout town. This event will be held at the Dunaway Center.
Click here to apply. (Application will be available SOON!)