April: Patriot's Day Weekend/Splash into Spring
April 22 - April 24, 2022
This event is a fun and educational experience for all who visit. Enjoy a host of activities, such as scavenger hunts, kids' crafts, concerts, a patriotic pooch pageant, an artisan craft fair and food-related fun, just to name a few. With activities and events throughout town, you'll be sure to find something for families and friends.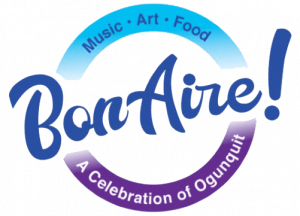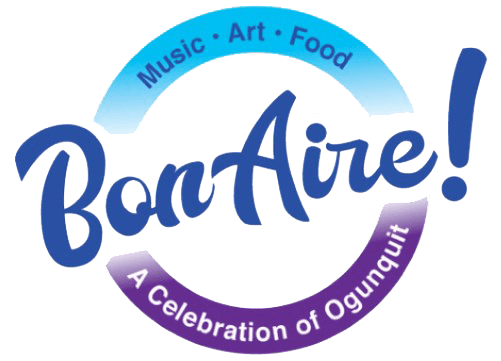 June: BonAire! A Celebration of Ogunquit
June 11th, 2022 (rain date the 12th)
This event showcases a variety of artists in a fun and festive atmosphere, including music and live entertainment, children's activities, a craft fair and food trucks.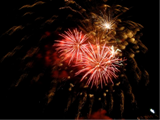 July: July 4th Fireworks
An impressive fireworks display is shot from the Main Beach Parking Lot. Music and dancing occur before and after the fireworks. Rain date: July 5.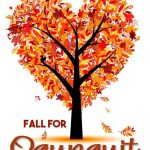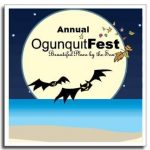 October: Fall for Ogunquit/OgunquitFest
OgunquitFest Weekend: October 21 - 23, 2022
Fall for Ogunquit: October 1 - October 31, 2022
Signature events are scheduled for OgunquitFest Weekend,  Friday, October 21-Sunday, October 23, with additional events throughout the month. Signature events include a classic car show, huge craft fair, children's activities, Halloween-themed events, and the Dogtoberfest costume parade. We also have the unique: the High Heel Dash. Activities and events occur throughout town.
October: OgunquitFest Artisan Craft Fair
October 22nd & October 23rd, 2022
Join us for the19th annual OgunquitFest Artisan Craft Fair. This event has been at the beach under the big tent in past years. This year's event will take place at the Dorothea Jacobs Grant Common 23 School Street in Ogunquit. This is a large grassy park adjacent to one of the most popular parking lots. We hosted this event at this location in 2021 and was a huge success!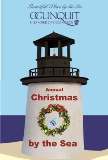 December: Christmas by the Sea
December 9 - December 11, 2022
Christmas by the Sea 2022 IS ON!!! Welcoming the holiday season, this event brings, tree lightings, concerts, craft shows, children's activities, a parade, bonfire, fireworks, Santa and so much more. Events occur throughout town.
How our event dates are chosen:
Splash into Spring/Patriots Day Weekend: The weekend before Patriots Day, which is the third Monday in April. If Easter falls on the Sunday before Patriots Day, then we move our celebration to the weekend after Easter, as in 2017.
Independence Day fireworks are always on July 4, regardless of the day of the week on which it falls. Rain date is July 5.
OgunquitFest Weekend: The second weekend after Columbus Day weekend.
Christmas by the Sea Weekend: The second weekend after the Saturday following Thanksgiving.  If extreme bad weather is forecast, the event will be canceled, not postponed.
For more information on these and other events, please visit our website dedicated to Ogunquit events, www.visitogunquit.org.
If you would like to help to make these events happen, please see our "Sponsorship Opportunities" page or contact our business office at 207-646-1279. Sponsorship and volunteer opportunities are available at a variety of levels for all businesses and individuals. The benefits of sponsorship vary according to the event and participation level.